I'm behind sharing some photos, but from my mother's request, here are some from our trip to Catalina for Alan and Jenn's wedding.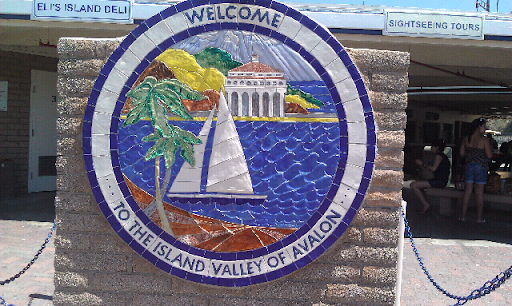 A view of the harbor taken while we had lunch.
We stayed in a condo with the Pals (Alan, Jenn, Sam and Caroline) and had a blast. We were really close to downtown, although there was a really steep hill to get home!
To me, Catalina seems like Florida and Mackinac Island had a child and put it in the Pacific. The island doesn't have many cars, like Mackinac, but the flora definitely don't belong in Michigan!
We managed to fit 5 people in the California King bed!